BT-500DP Small Size Diamond Edge Polishing Machine
Product Detail
Product Tags
• Product Description
• Specification Specification
| | |
| --- | --- |
| Model No. | BT-500DP |
| Working Area (LxW) | 460x580mm |
| Guide Way Overall Length | 1040mm |
| Workpiece Max. Size (LxWxT) | 610x2440x20mm |
| High Frequency Spindle Rotation Speed | 20,000rpm |
| DC Speed-regulated Motor Power | 1500W |
| High Precision Automatic Elastic Fixture | Standard |
| Feeding Speed (adjustable) | 0-3000mm/min |
| Feeding Motor Power | 150W |
| Power Supply | AC220V 60Hz single phase 5Amp |
| Cutting Mode | Material feeding |
| Machine Dimension (L*W*H) | 560x330x550mm |
| Gross Weight (including free-fumigation wooden case) | 78kg |
| Wooden Crate Dimension (LxWxH) | 74x51x81cm /0.31CBM, 95kg. |
| Certificate | CE, ISO9001, ISO14001 |
• Application
In traditional plexiglass products processing, the workers always use bench polisher or flame polisher to polish the plexiglass surface, whose disadvantage is low efficiency, high labor cost, large wastage but the polishing finish is not perfect.
The Diamond Edge Polishing Machine, adopts Monocrystal and PCD tool to cut plexiglass finely so to get mirror finish surface. After polished, the products are high transparent, non discoloring, , especially perfect as light guide plate.
Before Polished.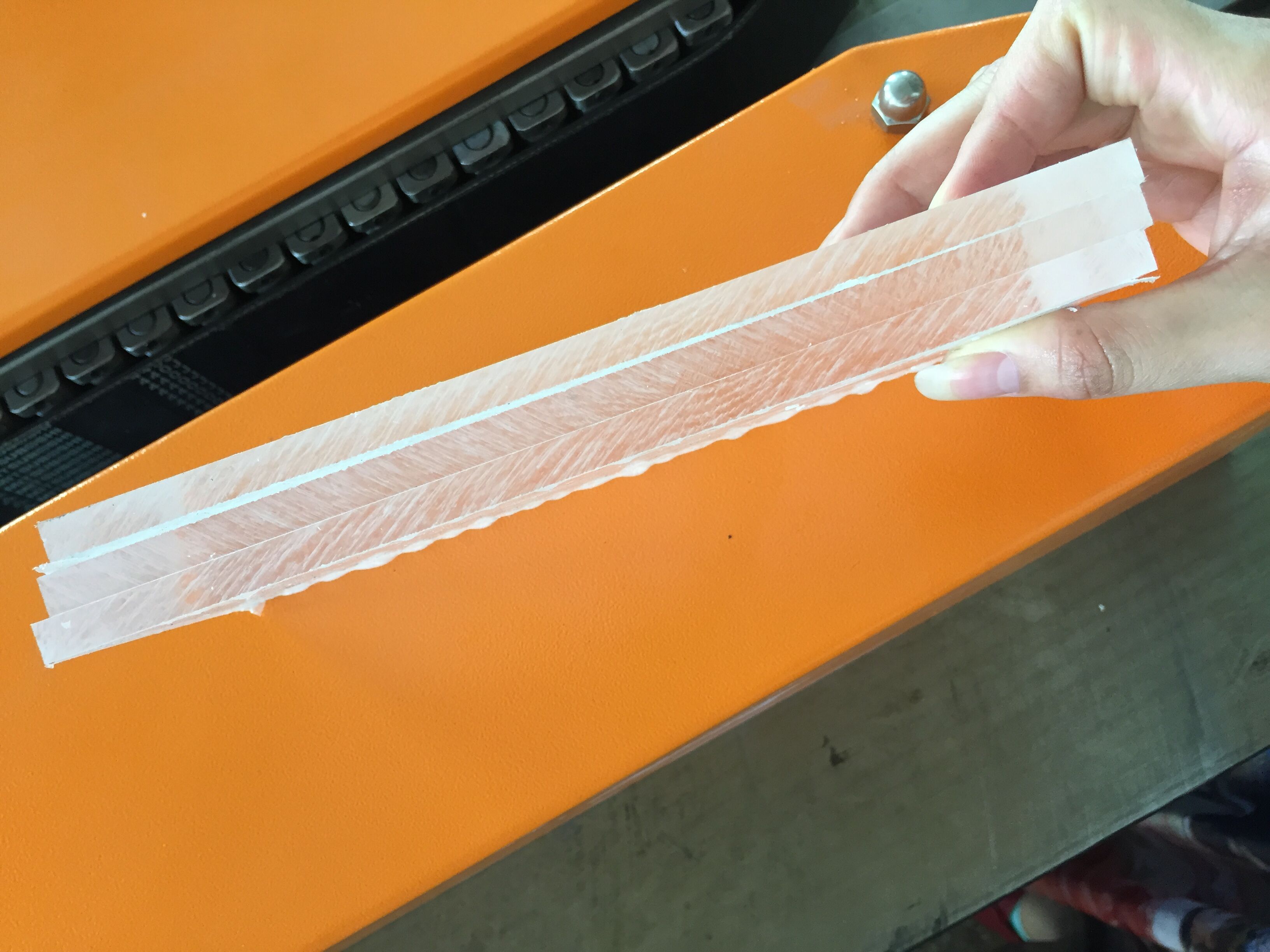 After Polished.
•Technical Feature
 1) The Acrylic (Plexiglas) Diamond Edge Polisher removes all the sawtooth marks of the plexiglass with one pass
and is edge bright.
2) The single-piece or multi-piece workpiece can be automatically adjusted by the high-precision spring clamp
pulley, and the high-flatness and brightness can be achieved by the special high-temperature spindle diamond
polishing knife installed on a special 20000 rpm.
3) The feed rate can be from 0-2000mm per minute via a variable speed DC motor.
4) The pulley set can be easily opened to the left and right and is very safe to adjust or install the tool to enter, and
achieve good protection.
5) The entire equipment has been adjusted with high precision and achieved high precision polishing.

● Cutting Tools
The machine is equipped with 1pc of rough diamond cutter and 1pc of refine diamond cutter.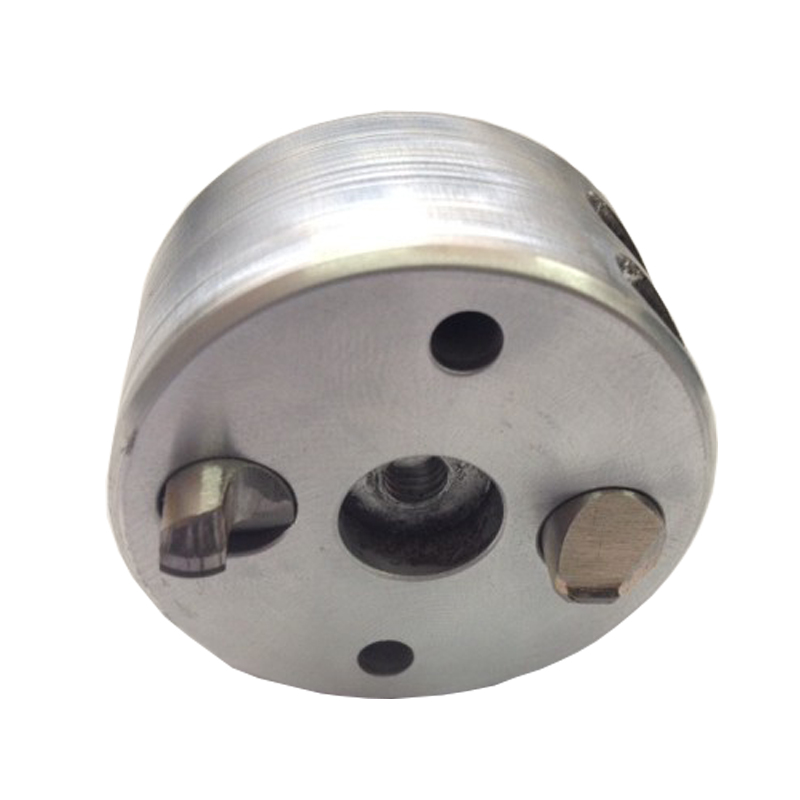 The cutter disc and diamond cutters purchasing link to aliexpress.com
https://www.aliexpress.com/store/product/Free-shipping-Diamond-Cutters-Combined-With-Cutter-Holder-for-Diamond-Edge-Polishing-Machine/904631_32947371576.html?spm=2114.12010612.8148356.1.2a7d7a563LvdFa
● Lead Time
7 days dating from payment is received.
● Warranty
2 years dating from you receiving the machine.
During warranty period, if some part is broken due to manufacturing defect, we will send you new part to replace freely.
● Payment Terms
L/C, T/T, Western Union, MoneyGram, PayPal, Alibaba Trade Assurance, Credit Card through aliexpress etc.
● Packing Information
1 set / Free-fumigation wooden case.
Carton dimension (L*W*H):74*51*81CM / 0.31CBM, 95kg.
 ● Suggested Shipping Mode
By sea or by air or by express courier.

If you are interested in this machine, please send inquiry to us through leaving message here, or by email, or chat through skype/whatsapp/wechat/qq etc. Then we will check and advise you which shipping mode is the best for you according to your country and if you need the machine urgently.
• FAQ (Frequently Asked Questions)
Q. What should we prepare for the machine?
A: 1) Power supply. Single phase AC220V.

2) Water. For cooling system.
Q. What is consumable material of the machine?
A: Just cutters are consumable part of the machine.
Q. What is cutters' working life?
A. In normal condition, the cutters working life is 8hour/day*30 days / month * 2.5 months=600 hours.
Q. When the cutters become dull, should we abandon them directly?
A: No. They can be resharpened then be used again.
You buy machine from us, we resharpen cutters for you during the whole lifespan of the cutters freely.
• Contact Us
If you are interested in this machine, welcome to send inquiry to us.
Or contact us for more details of the machine.

---
---